About Us
'Learning, Respect, Ambition'
Our learning vision is:
At Croesyceiliog School, we strive to provide enriching and engaging learning opportunities, in and out of the classroom, to develop the skills, knowledge and attributes needed to lead successful lives. We learn together to become kind citizens that respect others and make positive choices. Our ambition is to ignite a passion for lifelong learning.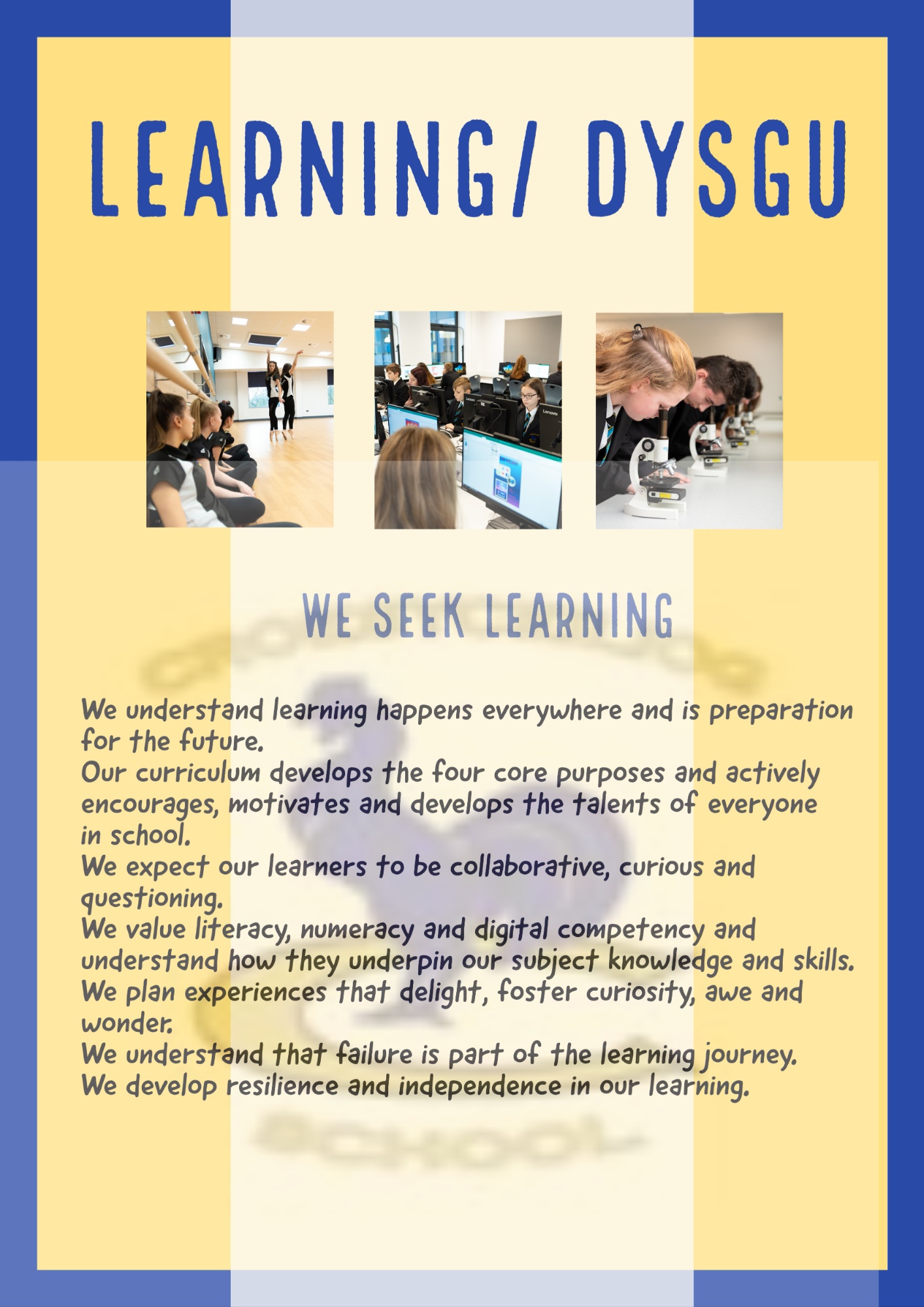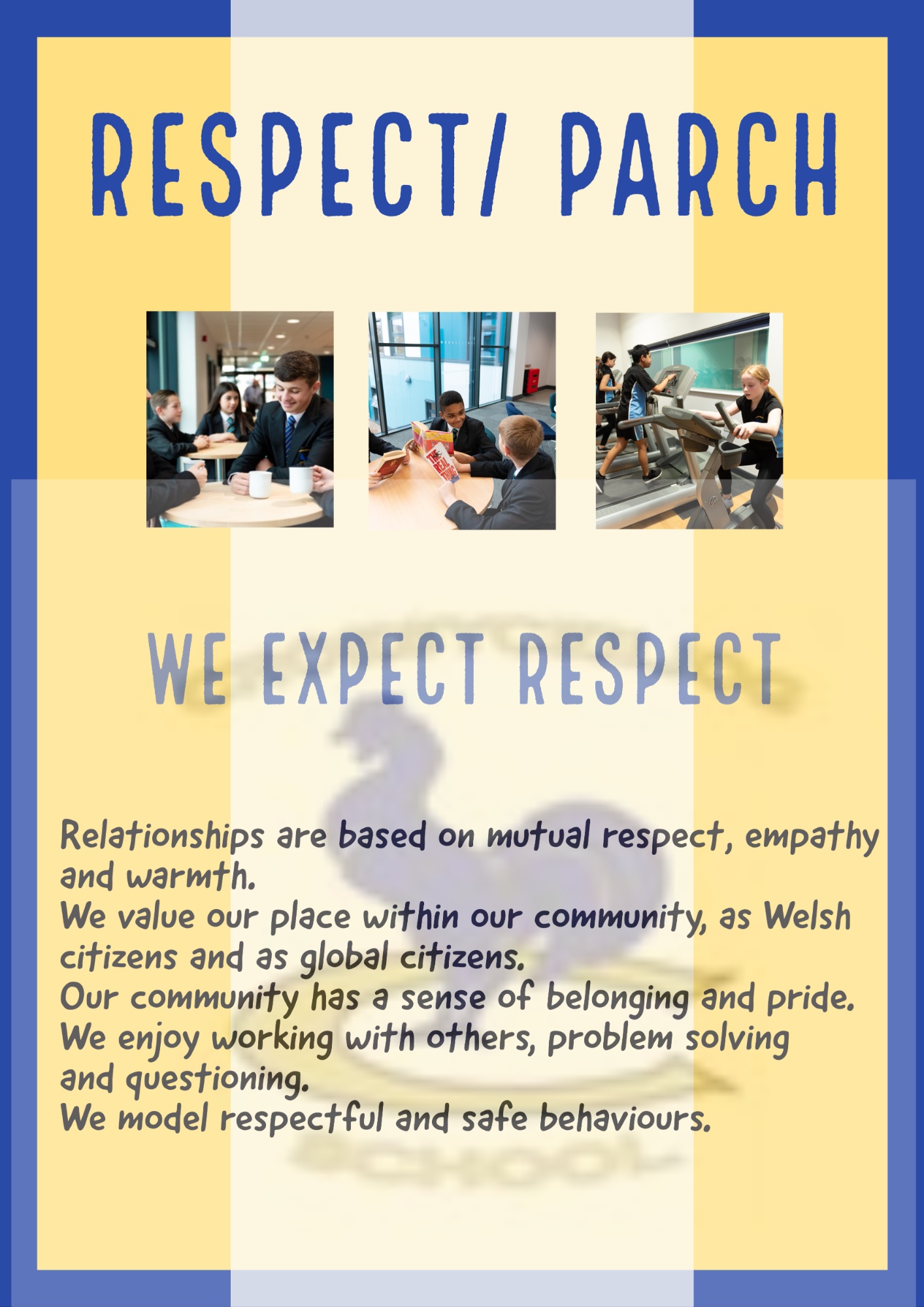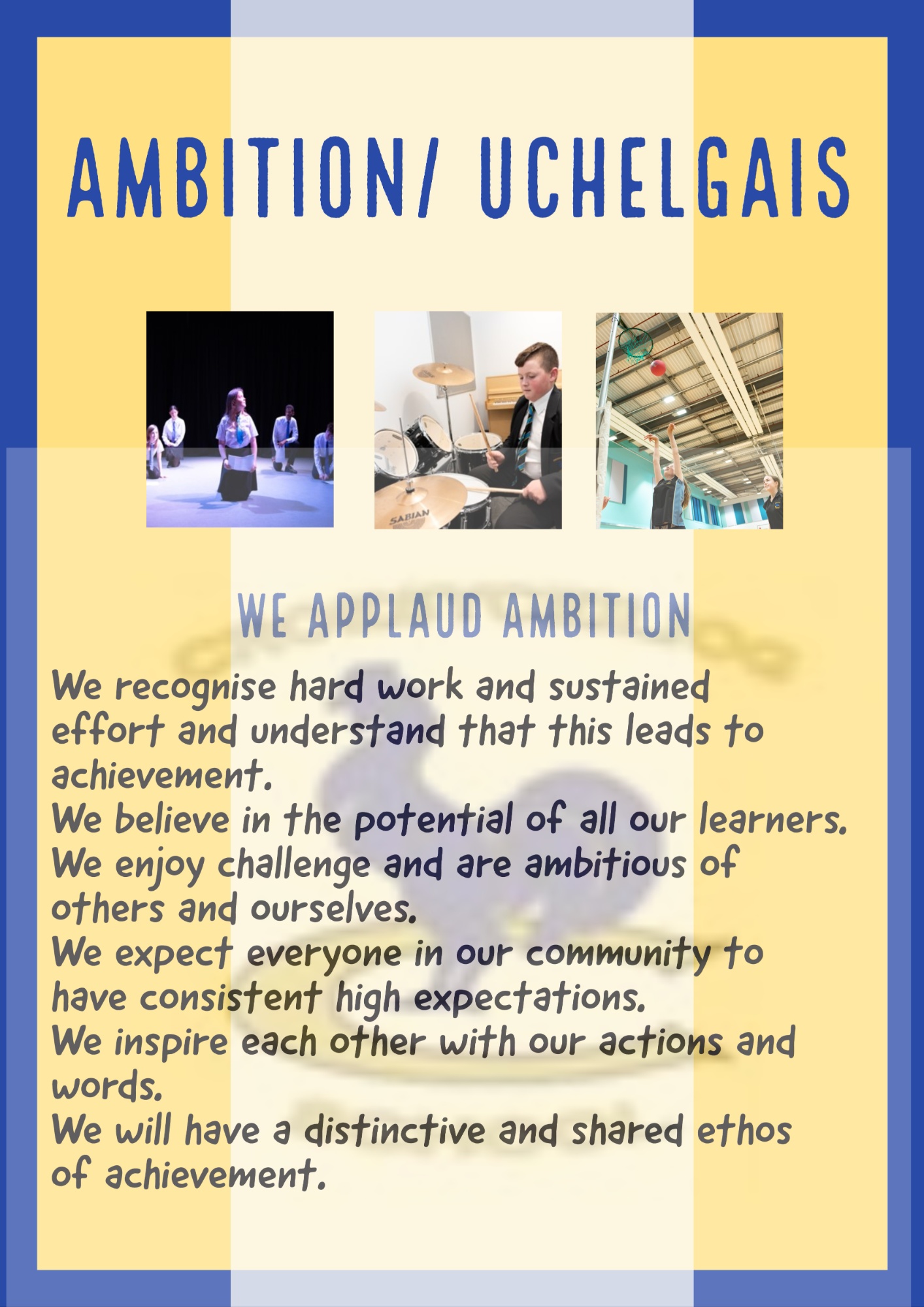 Welcome to Croesyceiliog School
Our school vision and Learning Manifesto underpin all we do at Croesyceiliog School.
Learning is our core purpose, and it happens everywhere at Croesyceiliog School. Within lessons, learning experiences are designed to be varied and based in authenticity. We expect our students to be challenged and develop the skills of resilience and independence, so they are successful. Our teachers provide a range of feedback, be it verbal or written, ensuring our students understand how to improve their work, so they can make progress and enjoy their learning.
Out of the classroom, Croesyceiliog School has a strong tradition in curriculum enrichment. There is a wide choice from traditional activities such as Duke of Edinburgh Scheme, sports, drama and music along with newer clubs such as knitting and film club! There is something for everyone. In addition, our library remains open for an hour after school Monday through to Thursday offering a supported study club. Students can choose just to read a book, access IT, complete their homework or undertake research.
We expect our students to learn to become leaders and provide opportunities through our school Senedd, Wellbeing Ambassadors and Student Leadership Team to refine these skills.
Developing respectful young people is our second core purpose. We expect all students to be kind to each other and celebrate the diversity within our school community. We challenge when behaviour and or language is not respectful so that all our students can feel safe and secure in our community. We develop respectful behaviours through teaching the importance of strong relationships based on mutual respect.
Our final core purpose is to challenge our whole community to be ambitious for themselves and others. Our school has a culture of high expectations with the aim our students leave Croesyceiliog not only with set of successful examination results but, more importantly, they leave as young adults with a sense of purpose, as great citizens and young people that are kind.
In November 2021 Croesyceiliog School was removed from category of Special Measures. Although the school were delighted with this outcome we are committed to strive for further improvement with the aim Croesyceiliog School becomes an outstanding school that is at the heart of its local community.
Partnership with King Henry VIII School, Abergavenny
Croesyceiliog School entered a formal partnership with King Henry VIII School, Abergavenny, March 2020. We have established a partnership committee that is made up of equal numbers of governors from each school, along with the Executive Headteacher and Heads of School. The committee meets on a termly basis and has set clear terms of reference and success criteria. The success criteria focuses on five key strands that include standards, developing leadership capacity, teaching and learning, wellbeing and equity and school growth and diversity.
The Executive Headteacher provides an update to the partnership committee on the progress towards the success criteria at each meeting. Verbal reports and minutes are shared with each governing body so all are well informed of the progress of the partnership.
Croesyceiliog governors that are part of the partnership committee, along with additional governors and Mr J Doroszczuk, Head of Learning for Torfaen LA, undertook a full review of the partnership July 2021 evaluating the impact on the quality of educational provisional at Croesyceiliog School. A summary of key findings from the partnership review report July 2021 are outlined below.
Partnership review summary July 2021
Through the formal partnership with Croesyceiliog School leaders, staff and governors have had opportunities to:
develop their leadership capacity
share best practice and professional learning opportunities to support the school in:

implementing all aspect of our School Development Plan (SDP) and Post Inspection Action Plan (PIAP)
focus on key improvements in literacy and teaching learning
further refining our whole school approach to wellbeing and equity

share workload in planning COVID safe school operations
develop a 'good' blended learning offer and strong wellbeing support for our students and staff through the on-going pandemic
develop a suitable self-evaluation model to drive improvements in all aspects of the school's work
refine our planning for Curriculum for Wales
successfully implement the alternative approach to assessment this summer and publish provisional centre determined grades
Being part of a non-judgemental partnership has been a valuable experience and the record of evidence highlights many aspects that have contributed to improvements in overall educational provision and pace of change at Croesyceiliog School this year.
It is important we consider any negative aspects of the partnership. The evidence within the record sheets does not highlight any concerns, however, we need to be mindful of the workload of the Executive Headteacher.
Partnership recommendation
The partnership committee recommend the partnership is retained in its current form for the next full academic year. This decision was ratified by the Croesyceiliog School Full Governing Body 12th July 2021.
Future actions
In addition to ongoing actions that centre on our SDP and PIAP, the partnership will focus on:
Continuing to take full advantage of joint senior leadership working however extend links so that middle leaders and other staff can benefit from the partnership experience
Developing student leadership through joint Senedd and School Council opportunities
The implementation of joint Croesyceiliog and King Henry VIII Schools regional school improvement activities, these are:

The pilot project on the use of the Welsh Government whole school approach to emotional and mental health wellbeing self-evaluation tool
EAS regional 'Walk Thru' project to improve the standard of teaching and learning
School Opening Ceremony March 2020 with Kirsty Williams, Cabinet Secretary for Education