About Us
'Learning, Respect, Ambition'
Our learning vision is:
At Croesyceiliog School, we strive to provide enriching and engaging learning opportunities, in and out of the classroom, to develop the skills, knowledge and attributes needed to lead successful lives. We learn together to become kind citizens that respect others and make positive choices. Our ambition is to ignite a passion for lifelong learning.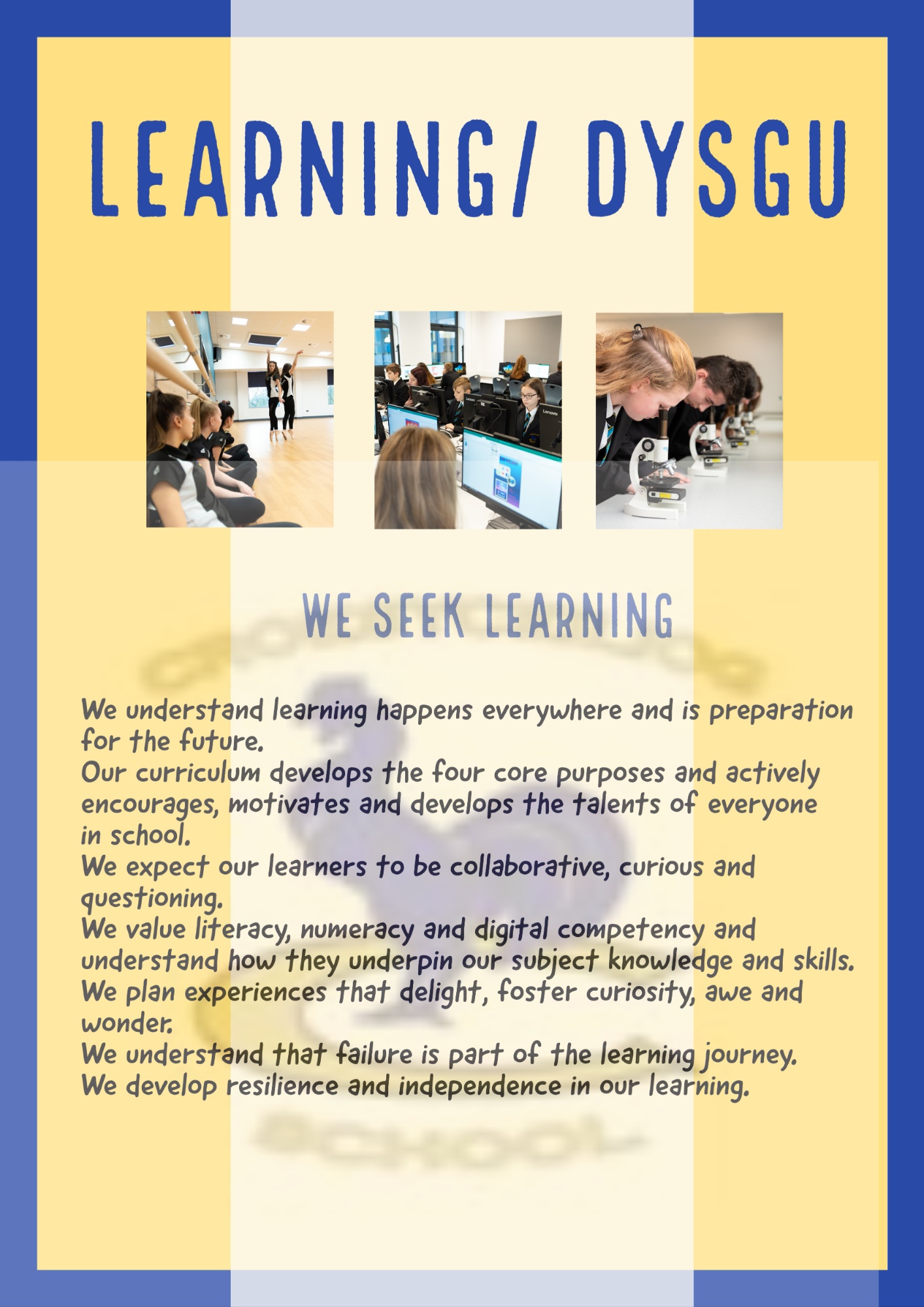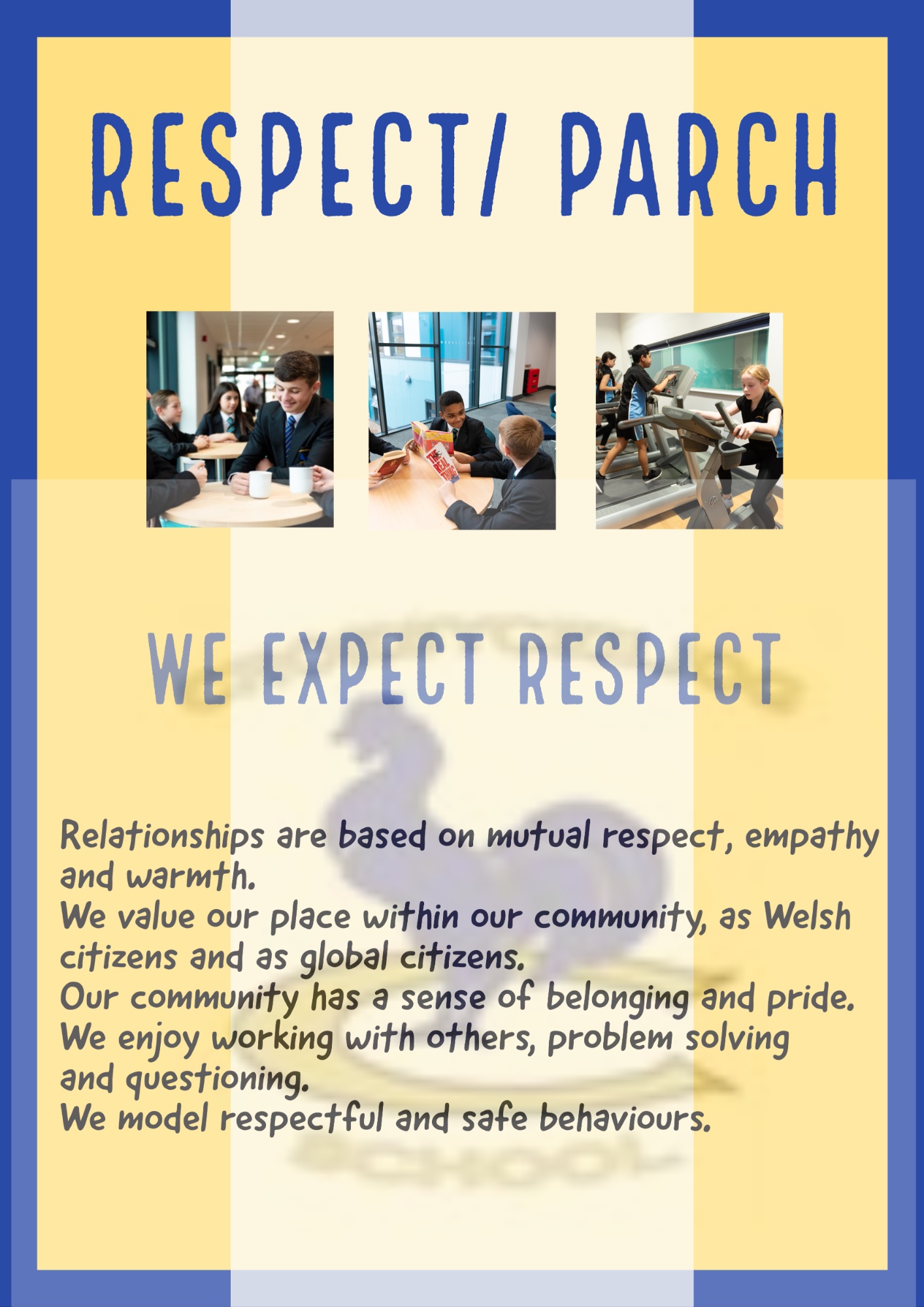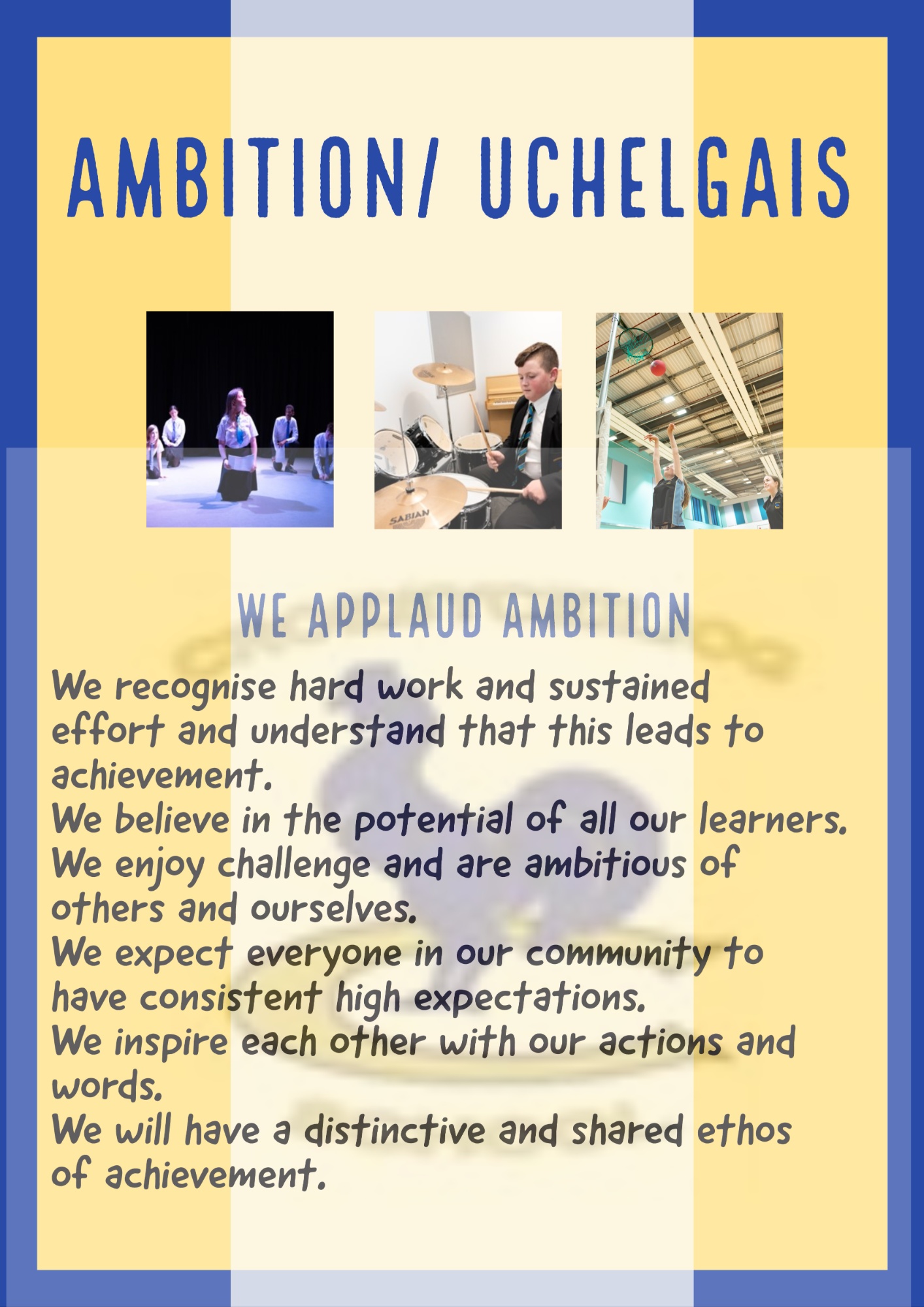 WHAT DO WE VALUE ABOUT...
Students
Our central purpose is to promote the successful growth of the 'whole child.' All children need to be supported in the transition from childhood to young adulthood to become happy, well-rounded, successful adults. All children are capable of achieving success in all they do. We recognise that success comes in many forms and all are valued equally. All children are valued as individuals with the right to achieve and to fulfil their potential, needing different types of help, in differing degrees and at different times.
Students' intellectual and academic growth
All children must be enabled and encouraged to achieve and exceed the minimum levels of attainment of which they are capable. We see a broad and balanced curriculum as the key means to prepare each pupil for adult life. We value the highest quality of teaching and learning as the means to facilitate pupils' success at all levels. All areas of the curriculum are equally, and highly, valued for their unique contribution to pupils' development. We value the equality of access to the whole curriculum for all pupils.
Students' physical development
We recognise that academic success is intrinsically linked to physical and emotional development, well-being and self-esteem. It is of central importance to the School that it provides a physically secure and accessible environment.
Students' social development
Social awareness and good social skills are essential to success in all aspects of School life as well as within the wider world.
Students' moral development
Successful social relationships and effective educational progress depend on a strong sense of morality.
Students' spiritual development
The promotion of each child's spiritual development is pivotal to their ability to value self and others, playing a significant role in their development as unique individuals.
Students' cultural development
Awareness of the nature and diversity of the world is essential to academic success and the richness and diversity life has to offer.
Students' emotional development
We believe that for all young people to achieve long term success demands that we support students in understanding their emotions and the means to use them constructively.
Preparing students for adult life
It is our responsibility to educate students in the nature of the world including the world of work and the environment, to give them the means to survive and prosper. We believe that the ability to learn independently and the skills associated with personal independence provide students with the ability to manage their personal affairs and become successful independent adults.
Staff
Our staff are our most important resource. A key role for all members of staff is to provide a positive role model for all students in all aspects of their work in the school community.
Governors
The Governing Body makes a crucially important contribution to the School community. We value the professionalism of approach and conduct of governors.
Parents and carers
Parents and carers are partners in our students' education and development and we value this working partnership.
Service to the people of the area
Our school serves the local community. We are committed to improving and supporting the life of all its members. The community can make a valuable contribution to the development of our students and to the school's development and we value this.
School Opening Ceremony March 2020 with Kirsty Williams , Cabinet Secretary for Education