Accelerated Reader
Years 7+ 8 - Launched September 2021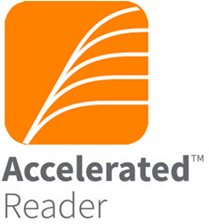 Accelerated Reader is a reading program that encourages reading and helps develop reading skills.
Students will take a 'Star Reader Test'. This test will assess their reading ability and generate a ZPD number. Students then have to select a book that is within their ZPD; this will ensure the book is appropriate, not to difficult or easy to ensure they make progress.
Once a student has read a book, they will take an Accelerated Reader quiz to ensure they have understood it. Students will gain points if they achieve a score over 70%. The more words within the book, the more points they gain.
At the end of every term, students will take a 'Star Reader Test' to track their progress and update their ZPD number.
Useful Links:
AR school site (book testing) Take a Book Test
School site (AR achievement)
Croesyceiliog Accelerated Reader
Book checker (If it is an AR book)