Attendance / Presenoldeb
Student Attendance
Attendance and School Gateway
We are now using School Gateway to connect with parents more efficiently. Please contact the school via the School Gateway App to report daily pupil absence.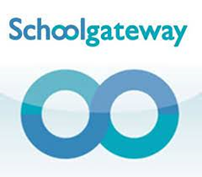 If your child is absent from school, for any reason, please contact the school directly through the School Gateway app alernatively call 01633 645900 listen to the automated service and leave a message for our First Day Response Officer, Mrs Evans.
You will need to do this for each day of absence followed by a brief explanatory note in the pupil planner (for his / her Form Tutor) as soon as your child returns to school.
Attendance Monitoring
The Pastoral Team closely monitor all pupils' attendance daily. Staff involved in monitoring pupil attendance are:-
Mrs H Rawle-Jones - Assistant Head
Wellbeing Leads
Form Tutors
Ms L Evans - First Day Response Officer
Something to think about...
If your son / daughter's attendance over a school year is:
| | |
| --- | --- |
| 98% | 4 days absent from school |
| 90% | 4 weeks absent from school |
| 85% | 5.5 weeks absent from school |
| 80% | 7.5 weeks absent from school |
Attendance over 5 years (years 7-11)
80 - 95% = having about half a year off school
80% = 38 weeks off school. A WHOLE year!!
For those whose attendance falls below 90%, a letter will be sent home informing parents/ carers offering support.
Where attendance falls below 85%, either the Head of Year, Pastoral Support Officer or the school's Education Welfare Officer will contact parents to discuss the problem.
Further action may be taken by the EWO if there is no satisfactory improvement.
Punctuality
Your child is expected to arrive at school ON TIME.
Your child's punctuality is constantly monitored by the pastoral team.
If your son / daughter is late, he / she should:
Go to his / her registration room, if arriving before 9.00am
Sign in at reception if he / she arrives after 9.00am