Curriculum / Cwricwlwm
Curriculum for Wales
Faculties and Subjects
The school has six faculties and all subjects belong to a faculty. Use the faculty links to read about the subjects and find WJEC resources. These include Knowledge Organisers for a range of subjects for GCSE students.
The Key Stage 3 Curriculum (Y7-9)
At KS3 all students are taught English, Mathematics, Science, Art, Geography, History, ICT, Modern Foreign Language or 'MFL' (French or Spanish), Music, PE, Technology and Welsh. In addition all students also study RE and Personal & Social Education (legal requirements) as well as Drama. For the most part students are taught in mixed ability form groups, though pupils in Y8/9 are set by ability in English and Mathematics.
The Key Stage 4 Curriculum
In KS4 all pupils study English, Mathematics, Science, Equality and Diversity, Games & the Welsh Baccalaureate. Pupils also choose options . This is discussed at an annual Options Evening for Year 9.
Curriculum for Wales 2022
Education in Wales is changing
The 4 purposes will be at the heart of our new curriculum. They will be the starting point for all decisions on the content and experiences developed as part of the curriculum to support our children and young people to be:
ambitious, capable learners ready to learn throughout their lives
enterprising, creative contributors, ready to play a full part in life and work
ethical, informed citizens of Wales and the world
healthy, confident individuals, ready to lead fulfilling lives as valued members of society.
In September 2022, our new Year 7 learners will begin their learning journey through the new curriculum.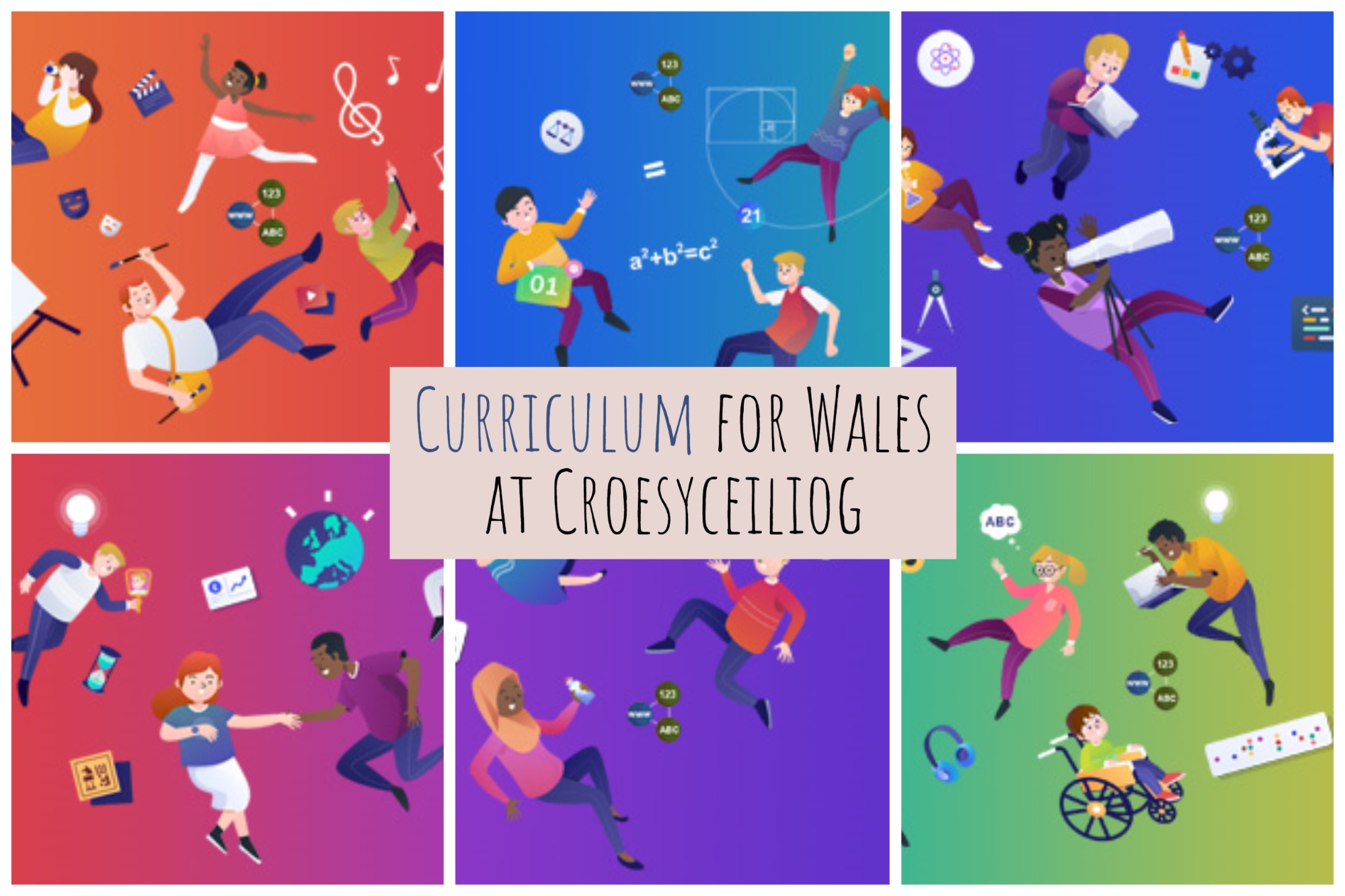 A new Curriculum for Wales
New curriculum and assessment arrangements
Use this link to take you to the WG website with more information.
https://gov.wales/education-changing