Google Classroom Learning
Google Classroom
This platform is used to host lesson resources. You will need your HWB account login.
Logging in on a laptop: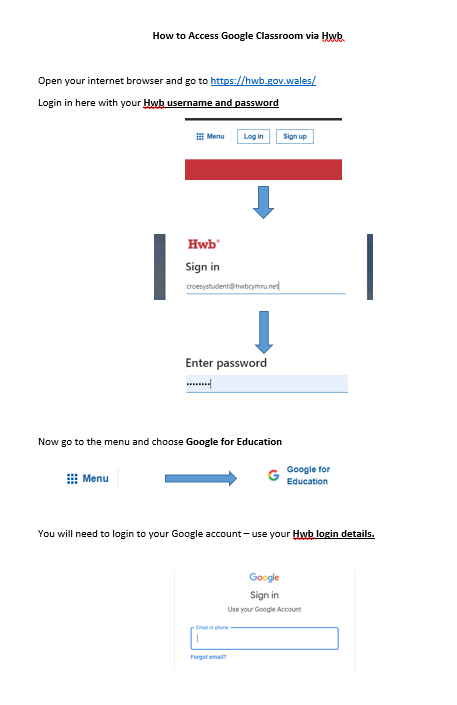 Logging in on a phone: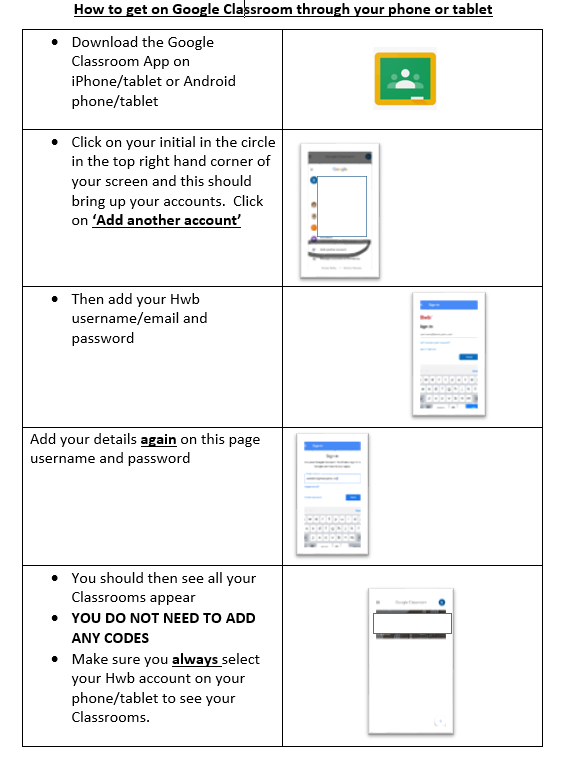 Logging in on an Xbox or PS4 ( this is best used as a read-only device and work completed in books).
Google Classroom Help Videos:
Uploading a photograph of work to Google Classroom
Keeping safe on-line:
https://hwb.gov.wales/api/storage/63917475-a321-4a83-806d-1bac4752d778/stay-safe-stay-learning-online-safety-guidance-for-secondary-school-learners-final.pdf– short information booklet for learners.
https://hwb.gov.wales/zones/keeping-safe-online/repository/discovery?categories1=0c81f972-9443-4023-a01d-9a5918fd5055 – link to resources to help parents and carers support their children with using the internet safely.
https://hwb.gov.wales/api/storage/ee28bc11-c0e3-469d-b64a-8d21a3218e97/information-sheet-english.pdf – information leaflet on support for parents and carers whilst schools work differently.