Google Classroom Learning
Google Classroom
This platform is used to host lesson resources. You will need your HWB account login.
You do not need any Google Classroom codes, you have been added to the Google Classroom by your teacher.
Logging in on a laptop: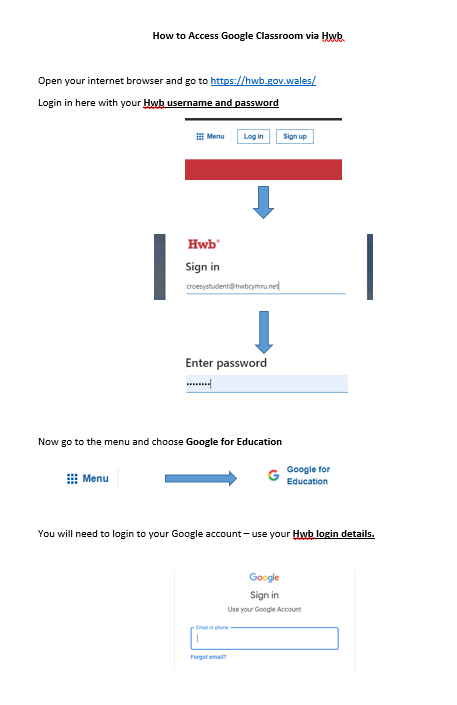 Logging in on a phone: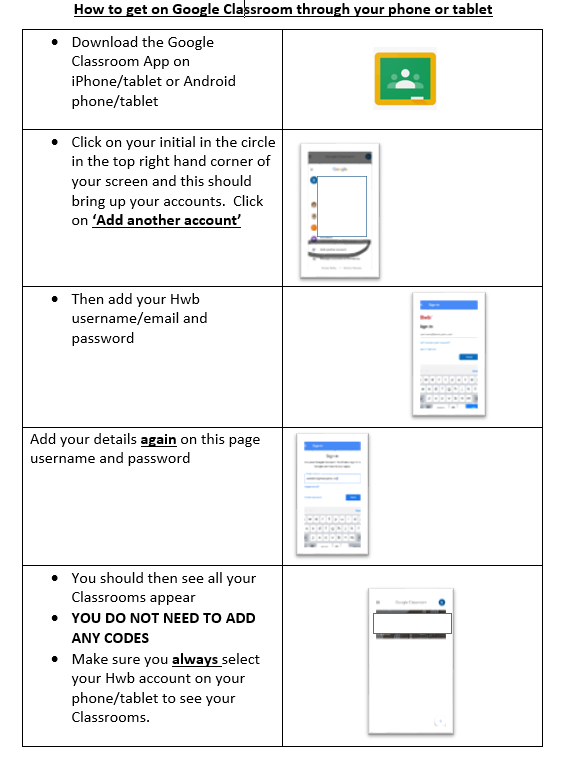 Logging in on an Xbox or PS4 ( this is best used as a read-only device and work completed in books).
Google Classroom Help Videos:
Uploading a photograph of work to Google Classroom