Students / Myfyrwyr
Working from home when the school is closed.
Friday 3rd April
We will not be setting any new work over the Easter break. Use this time to make sure you have looked at everything set so far.
Do some extra reading if you like or some independent learning using the websites at the bottom of this page. But if you want to take some time off, that's fine. Stay home and stay well - we will be back to normal one day!
Please read all this page for lots of information about how we can support you, and how you can work independently at home.
Many subjects are now hosting resources on Google Classroom - please use the link on the right for the classroom codes.
We have also created a March 2020 folder for you to use in every subject in the Shared Area. Work will be added on a weekly basis.
Try and spend the time you would usually be in lessons on each subject over a week- and of course do more if you want to! This is especially important for KS4 and KS5 pupils.
There is a timetable attached at the bottom of this page if you need some guidance on how to structure your day.
You can access your files on the shared area and your area using the link and instructions below:
https://tcbcfoldr.schoolsedu.org.uk/home/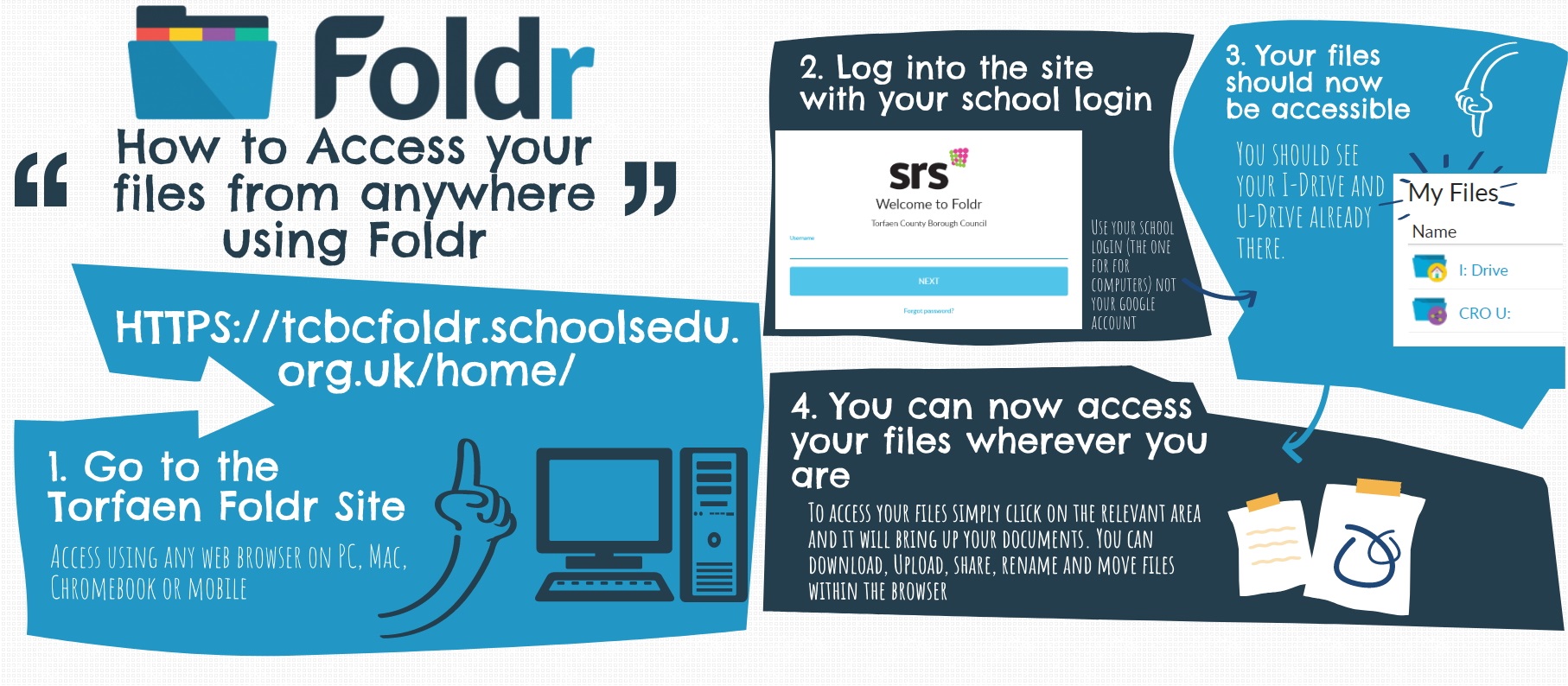 You may need to install an authenticator app first which will give you a code to enter as well as your username and password.
IT support
If you need help e.g. you have forgotten your password, please contact Mr Edwards or Mr Howells by email
c.edwards@croesy.schoolsedu.org.uk
howellsj@croesy.schoolsedu.org.uk
Google Classroom
Please use the link to go to the Google Classroom page
Hegarty Maths
This can be used by all year groups to access tutorials and questions. All pupils have been given their Hegarty maths logins.
Educake for Science
This site can be used for Biology, Chemistry and Physics - resources and activities
GCSE Pod is a fantastic resource for short podcasts and videos for GCSE.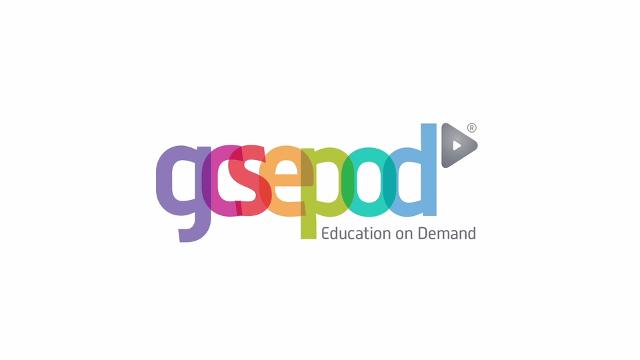 KS3
BBC Bitesize for KS3 has resources, quizzes and videos for all subjects
https://www.bbc.co.uk/bitesize/levels/z4kw2hv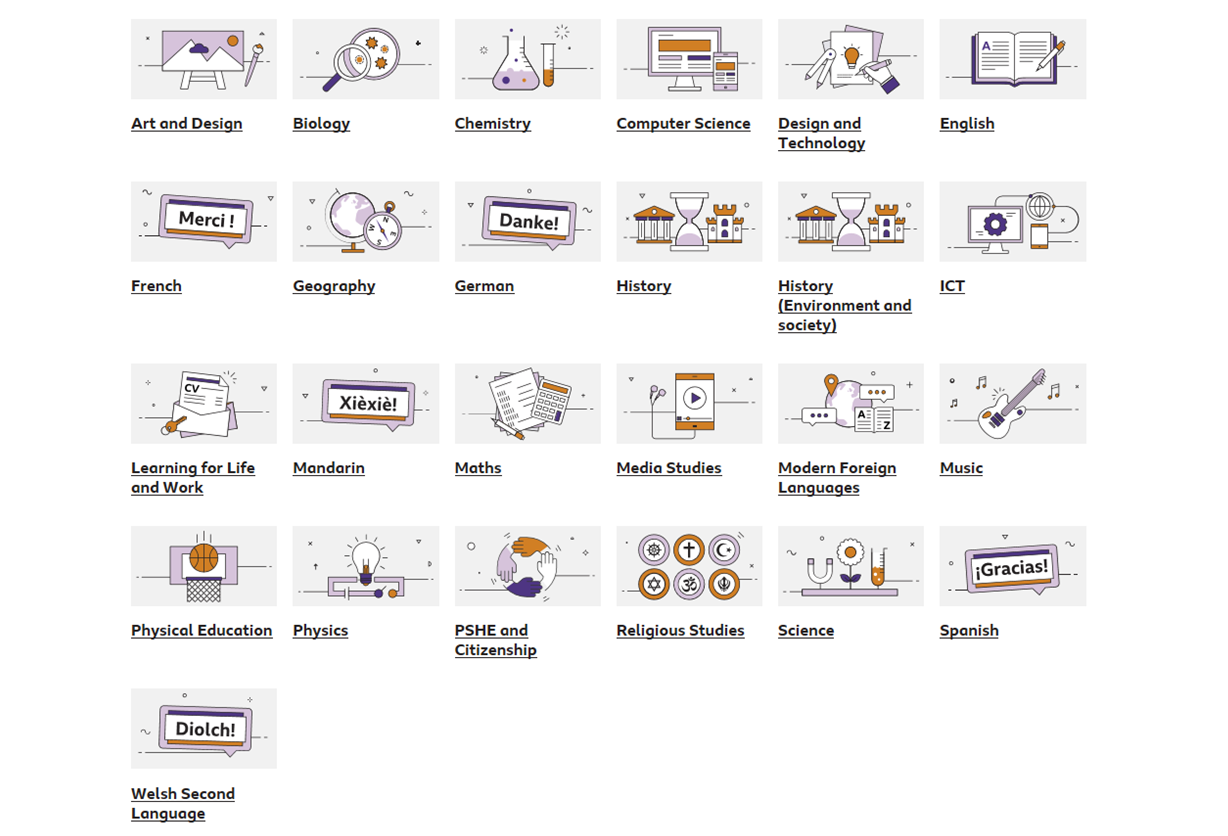 Other websites for independent learning:
Scratch
https://scratch.mit.edu/explore/projects/games/
Creative computer programming
Futurelearn
Free to access 100s of courses, only pay to upgrade if you need a certificate in your name (own account from age 14+ but younger learners can use a parent account).
Seneca
https://www.senecalearning.com
For those revising at GCSE or A level. Tons of free revision content. Paid access to higher level material.
Openlearn
https://www.open.edu/openlearn/
Free taster courses aimed at those considering Open University but everyone can access it. Adult level, but some e.g. nature and environment courses could well be of interest to young people.
Khan Academy
Especially good for maths and computing for all ages but other subjects at Secondary level. (Note this uses the U.S. grade system but it's mostly common material).
Duolingo
Learn languages for free. Web or app.
Brilliant Club Youtube Channel
The Brilliant Club is an award-winning university access charity that works with schools and universities across the UK.
https://www.youtube.com/channelBrilliantClub
Revision guide for pupils
The attachment below is from the recent revision workshops run in registration time.