Transition - Year 7 September 2020
Please follow @6Croesy on Twitter
9th July 2020 URGENT: Please complete the transition data collection forms found using the link. Thank you.
Our transition leads this year are:
Mrs R Kent Director of Wellbeing KS3
Mrs H Rawle-Jones Assistant Head Wellbeing
Mrs K Williams ALNCo
The team has been holding virtual meetings with staff in primary schools to gather and share information.
Year 6 Transition Guide VideoBook
Please use this guide to help you prepare for joining us in September 2020.
Year 6- please play the video below to see a message from your new Leader of Wellbeing, Mrs A Hurn.
Here is a video by Mrs Kent to give you a quick tour around the school:
Banksy inspired designs June 1st 2020
Last week Year 6 and Year 7 were challenged to create a Banksy inspired piece of art and to write a paragraph explaining their work. Here is a collage of some of the work produced.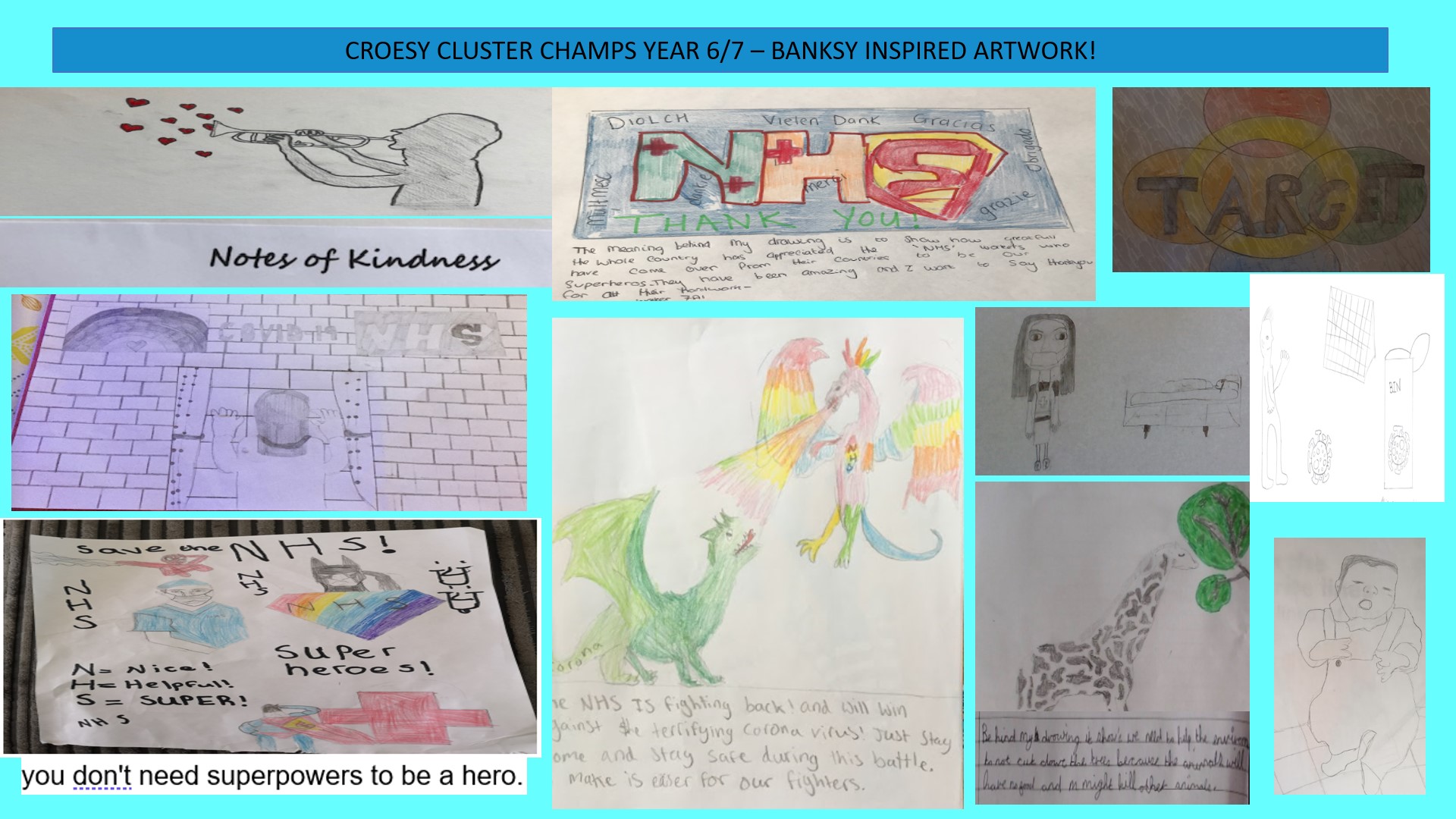 Croesy Cluster Champs 'lockdown journalism' articles- May 2020
Year 6 and Year 7 students were challenged to write news stories about events in their homes this week. We have really enjoyed reading their funny stories. Here is a sample of some of the articles and headlines!
VE Day Cluster project 8th May 2020
Contributions from cluster schools Year 6 and Croesy Year 7.